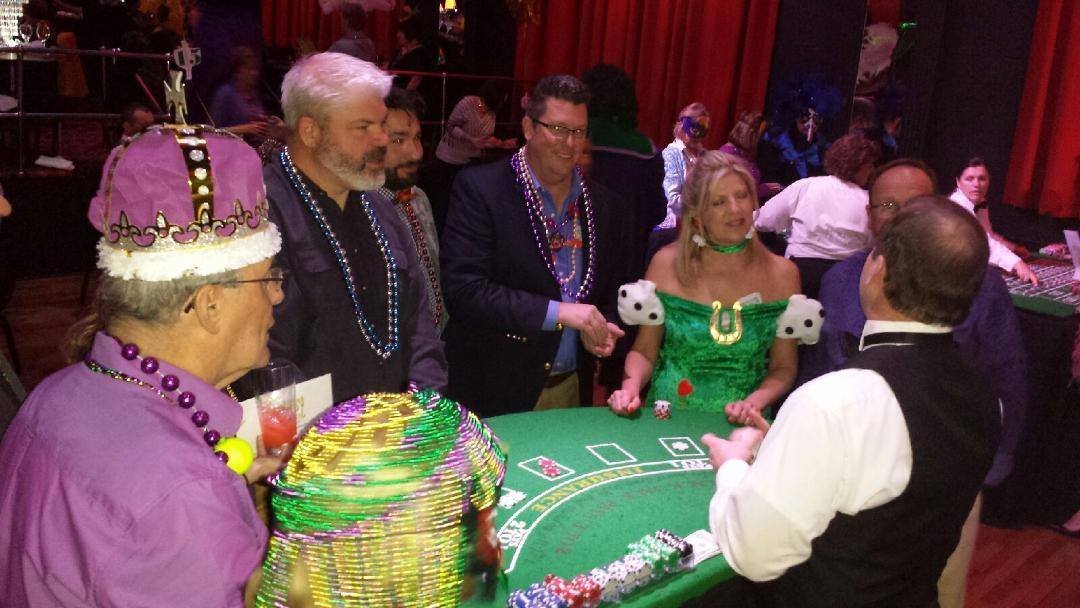 Fundraising
Casino fundraisers are one of the most unique and exciting ways to donate money to charities and organizations in need. Fantasy Casino Events helps put the FUN in fundraisers and charity events. One key to any successful fundraiser is to create an eagerness to participate.Groups such as churches, synagogues, charities, schools and social service organizations have found that hosting a csino party is a fun and easy way to raise funds for their cause.
A casino party is also a fun and easy way for givers to contribute to your organization. Hosting a casino party creates a low pressure, high excitement environment for both the charity and the contributors. Everyone has a great time knowing they've supported a cause they believe in.
Don't Gamble With Your Fundraising
Fantasy Casino Events has a a tried and true unique approach for hosting fundraising events. We're always thrilled to help worthy causes reach their financial goals. With our years of experience in special events, our event coordinators can guide you step-by-step in planning an event your supporters will look forward to every year.